OOTBS THOUGHT:  Posing underwater with sharks for a truly artistic series of photographs not only takes series creative thought to envision the idea but also a ton of courage for the model and photographer.  Call it what ever you want, these are some seriously cool images.  Original story below.
With shark fin soup continuing to feed the practice of finning — cutting off the animal's dorsal fin and throwing the rest of it back into the water to die –conservationists still have a lot of work to do.
Theirs is a tough job. In addition to providing the usual arguments that a particular creature is essential to a healthy ecosystem (which sharks are), ocean conservationists have to fight a universal perception of sharks as ruthless, cold-blooded man-killers (which they aren't).
Seeing that perception as a challenge, photographer Benjamin Von Wong decided to see if he could change it by showing how humans and sharks might peacefully coexist. And that's how he ended up weighting down a model in a coral reef in Fiji, snapping pictures of the toothy animals swimming by.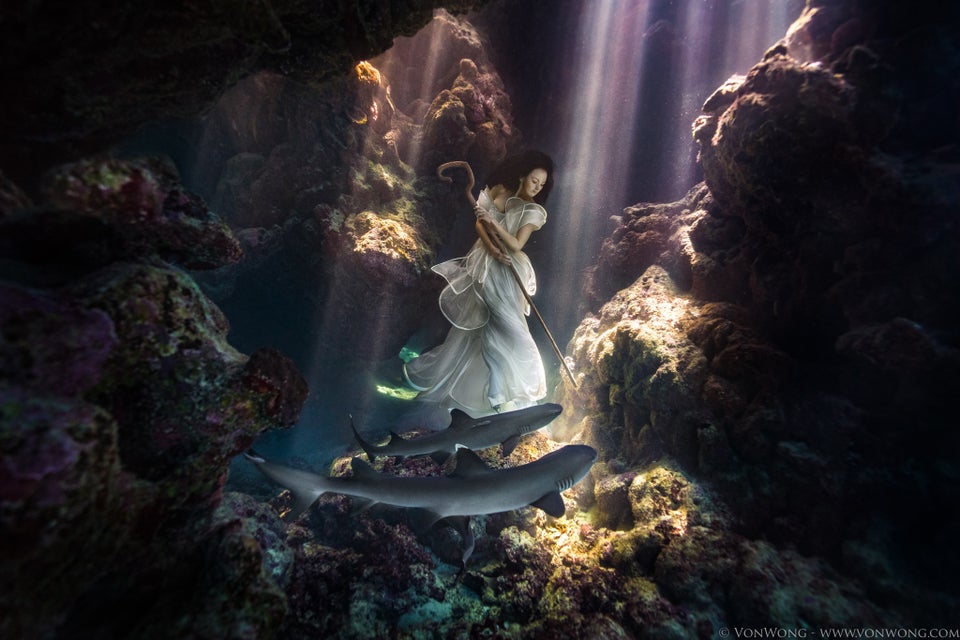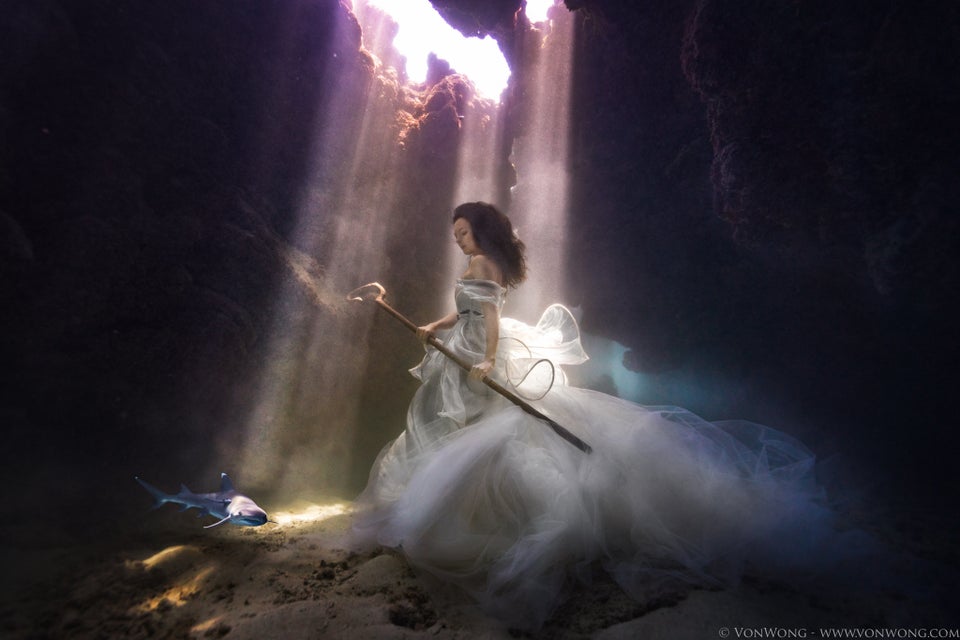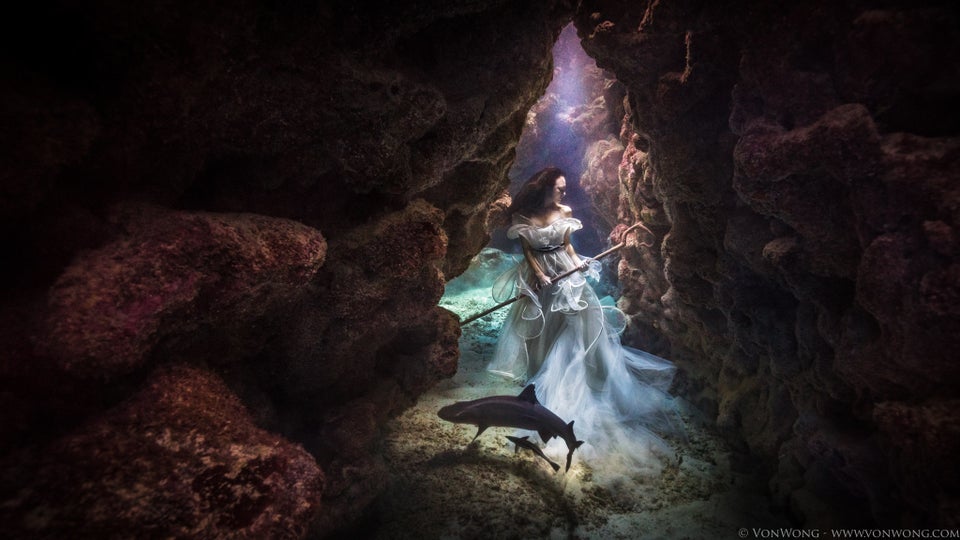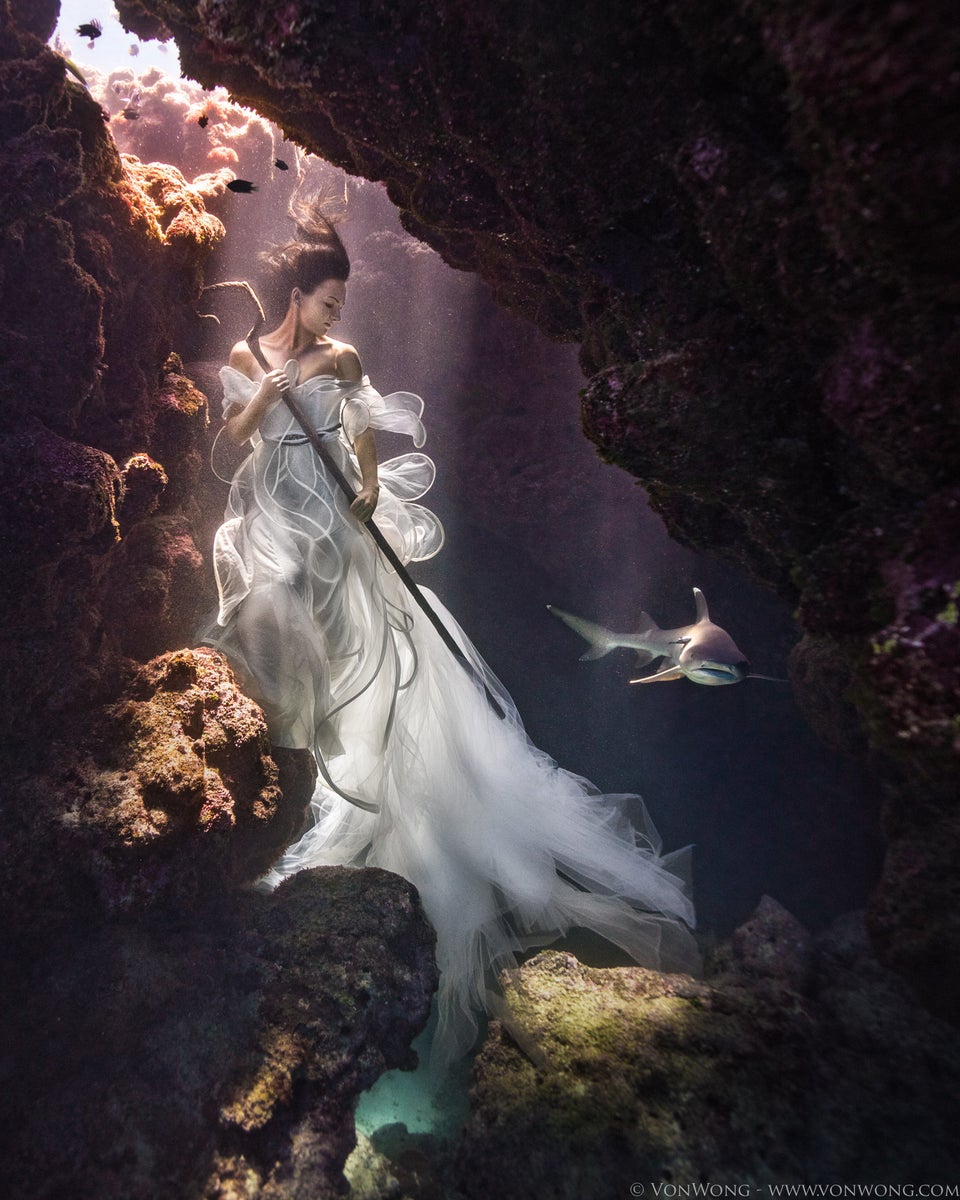 Read more: http://www.huffingtonpost.com/2016/01/19/ben-von-wong-sharks-photos_n_9021436.html